Best Time To Hire Professional Cleaning Services In Atlanta
Many homeowners find it difficult to maintain their houses' cleanliness. Not everybody has the time to finish the required cleaning activities. The best method to achieve your goals is to work with Atlanta, GA professional cleaning services. These are a few scenarios where using professional cleaning services in Atlanta might be advantageous.
Let's explore together!
You Can't Clean While Recovering From An Ailment!
Whether you were unwell, are recuperating from delivery, or underwent surgery, cleaning isn't always doable in such conditions, but living in a dirty environment can worsen the situation. Hence, hiring house cleaners in Atlanta in such scenarios can be of great help!
Professional cleaners will do the job quietly so as not to disturb you. Contact Happy Houses Cleaning Services to set up an appointment if you're interested in hiring cleaning professionals in Atlanta, Georgia.
Having A Busy Schedule Is A Valid Reason!
When their grinding routines do not enable them to complete their regular cleaning tasks, many homeowners in Atlanta, GA, resort to professional cleaning services. Some people can clean but would want more assistance to maintain their houses as spotless as possible. If you find yourself cutting shortcuts in your cleaning, hiring a professional might be an excellent answer.
Homes with Pets & Kids Require Frequent Cleaning!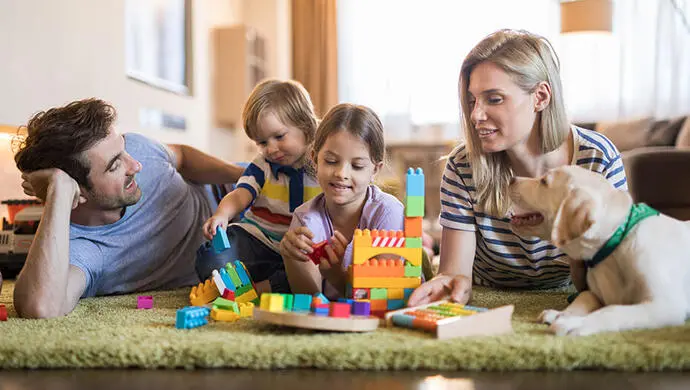 Messy households reflect how much fun you're having as a family. Your lovely puppy or cat sheds pet hair all over the place. Younger children are masters at scattering crumbs and making a mess all over the house. Teens are notorious for their sloppy behavior. Cleaning allows large or small households to have a clean home every week.
You can rely on local maid cleaning services, such as Happy Houses Cleaning Services, Atlanta to enjoy all of the fun without the stress of cleaning your place later ON!
When You Have A Lot On Your Plate!
Nobody wants to think about cleaning when you already have a lot on your plate. For example when you move in or move out of your place; you have to do the loading, unloading, and mixing up with the vibe of the town. But the thought of having to clean the place after the exhausting hours of other work might give you a migraine. SO WHAT DO YOU DO? That's right! You call the professionals to take over the cleaning and brushing of the dust all over. Here you can find the best Atlanta move-out cleaning services.
Hiring A Cleaning Company Can Save Time!
There are a limited number of hours in a workweek, and it is realistic to assume that you, your family, or your staff has more important things to do than clean. You can't go wrong by hiring a local cleaning company in Atlanta if you want to increase productivity in your business and bring tranquility to your house. By using a cleaning service, you might save money over time and make a better investment than you would have thought.
Moreover, costs associated with cleaning products and equipment can be high and add up rapidly, but hiring professional cleaners eliminates this concern as well.
Where to Hire The Best Professional Cleaning Services in Atlanta?
Call Happy Houses Cleaning Services to make an appointment if you're looking for professional cleaning services in Atlanta, Georgia.
We specialize in delivering a wide assortment of house cleaning services, including Move-in/move-out cleaning, deep cleaning, regular cleaning, and Airbnb cleaning services not only in Atlanta but in its neighborhood as well.
Service Areas
Atlanta, Midtown, Atlantic Station, Brookwood Hills, Alpharetta, Buckhead, Canton, Dunwoody, Sandy Springs, Chamblee, Cumberland, Decatur, Druid Hills, Emory, Lenox, North Lake, Marietta, Milton, Roswell, Smyrna, Tucker, Vinings, and Woodstock.
Contact us at 1-404-348-4727 for quick quotes, and bookings!
Is House Cleaning An Exercise  You don't have to be extreme to be healthy, just consistent. Being a working man or woman, you are already occupied with so many things, and you can't manage your workout, going to the gym and doing exercises. But by cleaning your home,...
read more
For Any Information/Query Feel Free to Contact Our Team!