Prepare Your Home For Professional Cleaning Service
People often question what to ask a cleaning lady to do, and how to prepare your home for a cleaning service, this blog is the answer to all of your such queries!
Anyone wishing to organize their life might consider hiring a professional cleaning service. Undoubtedly, house cleaners are passionate to make your place spotless, but they won't be able to if you don't take the necessary steps before they come. To help you get the most out of your professional cleaning service, we've listed some of the most successful tips on how to prepare your home for a cleaning service.
Let's begin!
Clear Communication is Important
It might not work out if your cleaning lady and you both have separate sets of tasks. Make a list of the tasks you want to be accomplished and discuss it with your cleaning staff member to determine whether your goals are compatible.
It's better to show them your place first and ask "is my house too dirty for a cleaning service?"
The experts will guide you well, and inform you about the additional charges that you'll have to pay due to a messy home/apartment.
You can speak to them at length asking how they want your place to be prepared before cleaning so that it doesn't burden your budget at the end of the day.
Clear Communication is Important
Another crucial thing to consider to prepare your home for a cleaning is to secure your costly items and important documents.
We suggest locking belongings in your truck or car while your home is being cleaned if you don't have a closet or a safe to store them in.
Moreover, you might not need to confine your dogs or take them outside with you if the cleaning crew and animals get along well. Otherwise, the cleaning crew should be kept apart from your dogs, especially if it is their first time coming to your house if you are even the slightest bit uncertain.
Declutter Your Place
One of the primary problems with home cleaning services is clutter, so make sure everything is put away before the cleaners arrive.
Have your children's toys, clothes, and other belongings arranged unless your maids specifically said that they would do so. It's essential to keep them separate and make sure the children's toys are put away neatly.
Prepare Your Home for a Cleaning Service by Making Some Room
Make sure there is adequate room for your assistant to go around and clean everything if you've hired them to clean your house.
The place that you wish to clean should first be prepared. You'll have a lot better perspective of the space and nothing will obstruct them from doing their jobs.
Clear Your Countertops & Floors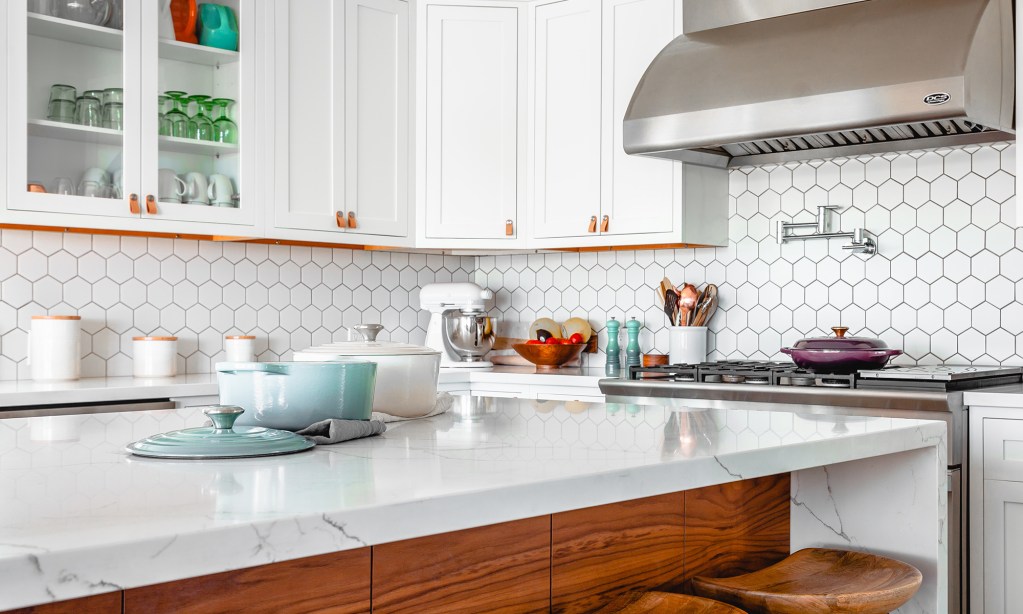 Prior to hiring a cleaning lady, make sure everything is in its proper place. Even toothbrush holders and other décor stuff that you often keep out on the counters should be put up. To make it simple for your cleaner to clean the counters without difficulty, even toothbrushes should be placed on the counter.
Besides, your home will be spotless in no time if the floors are clear since they will make it easier for your professional home cleaner to quickly sweep, mop, wash, and vacuum.
There should be No Trash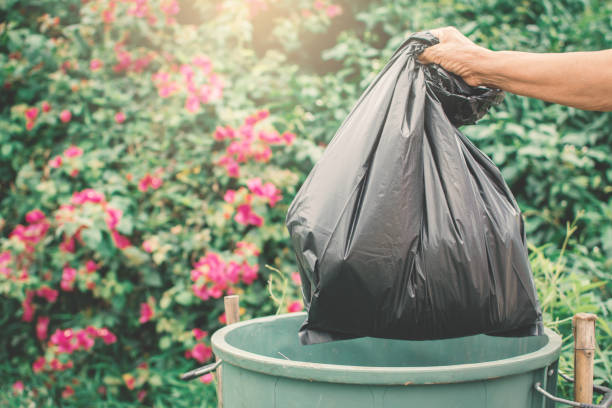 You can arrange for trash removal by putting the trash in an outside bag or container in your driveway. The preparation work includes clearing out the rubbish, especially if you intend to get a deep cleaning service!
Your Cleaners Will Appreciate Your Effort!
Your experience will be as good as it can be if your home is prepared. You may offer your guests a warm welcome by cleaning your home with the assistance of house cleaning services.
A spotless home/apartment is the ultimate key to comfort and peace that is very important for your wellbeing. We hope after reading this blog, you won't have to go anywhere else inquiring about "how to prepare your home for a cleaning service".
Looking For A House Cleaning Service in Atlanta, GA?
Regular cleanings by Happy Houses Cleaning Services provide you the freedom to relax and enjoy your home while we take proper care of everything. We offer affordable residential cleaning services in Atlanta, and its neighborhood with an aim to leave your place shining like new!
Contact us at 1-404-348-4727 for booking and free quotes!
Service Areas:
Atlanta, Midtown, Atlantic Station, Brookwood Hills, Alpharetta, Buckhead, Canton, Dunwoody, Sandy Springs, Chamblee, Cumberland, Decatur, Druid Hills, Emory, Lenox, North Lake, Marietta, Milton, Roswell, Smyrna, Tucker, Vinings, and Woodstock.
Is House Cleaning An Exercise  You don't have to be extreme to be healthy, just consistent. Being a working man or woman, you are already occupied with so many things, and you can't manage your workout, going to the gym and doing exercises. But by cleaning your home,...
read more
For Any Information/Query Feel Free to Contact Our Team!