7 Remarkable sites in Atlanta Worth exploring
Atlanta is one of the best-known cities in the USA. The city has produced legendary musicians such as OutKast and is the birthplace of Dr. Martin Luther King Jr. It also competes with Hollywood and New York in the arts, food, film, and television. We've discussed Atlanta's beauty and history in several previous blogs, today our focus is to help you explore the top 7 Atlanta neighborhoods worth a visit.
Let's begin!
1 – Midtown

Midtown is a new high-rise condominium district with bars, restaurants with patios, and many of the best gay bars in the city. The Fox Theatre and The High Museum of Art are also must-sees of this stunning Atlanta neighborhood.
Moreover, Piedmont Park is Atlanta's most beautiful green space, and Atlantic Station is a thriving outdoor shopping center with restaurants and a movie theater.
2 – Cabbagetown
Cabbagetown is a misnamed historic district on Atlanta's east side. There are shotgun and cottage-style houses there, along with hospitable locals.
If you're lucky, you might be able to attend the Forward Warrior outdoor art festival. You can also visit the historic Oakland Cemetery nearby. This misnamed historic district more than makes up for its lack of greenery with charm.
3 – Little Five Points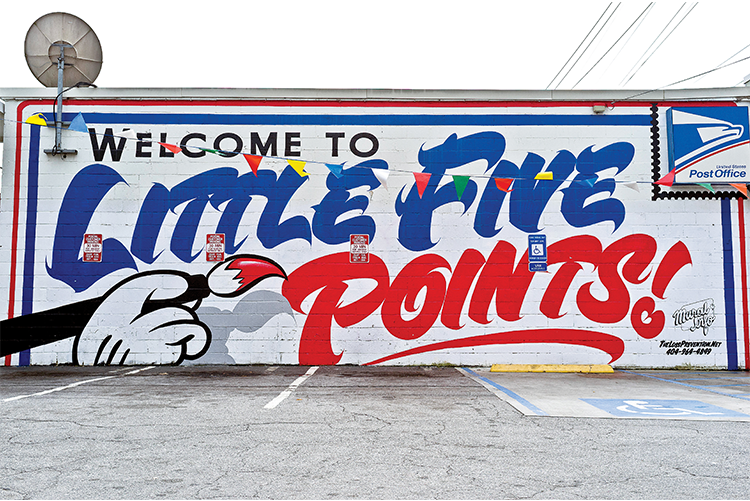 Candler Park and Inman Park are joined on the city's east side by the groovy little district known as Little Five Points. It is located in the heart of Midtown Atlanta and is home to Wish, a well-known and amazing shoe store. The Corner Tavern is a small bar that serves a delicious Jameson slushy.
Rag-O-Rama is a thrift store where you can get your entire wardrobe. Also, the dapper scene in Atlanta has a long history here. It's the city's best spot for shopping, nightlife, and scrumptious dining.
4 – Old Fourth Ward
The Old Fourth Ward, or O4W, is rich in history, particularly Civil War roots1 Dr. Martin Luther King Jr was born and raised in the city.
Furthermore, the neighborhood is home to Ponce City Market, which has a thriving global food scene, as well as townhouses that outdo those in Manhattan.
There are many interesting things to do in this amazing Atlanta neighborhood! Yoga is practiced at the Historic Old Fourth Ward Park, and graffiti covers overpasses, also skaters spend the entire weekend at the Historic Fourth Ward Skatepark.
Lastly, Sister Louisa's Church of the Living Room and Ping Pong Emporium, also known as Church, is located on Edgewood Avenue.
5 – Cobb – Cumberland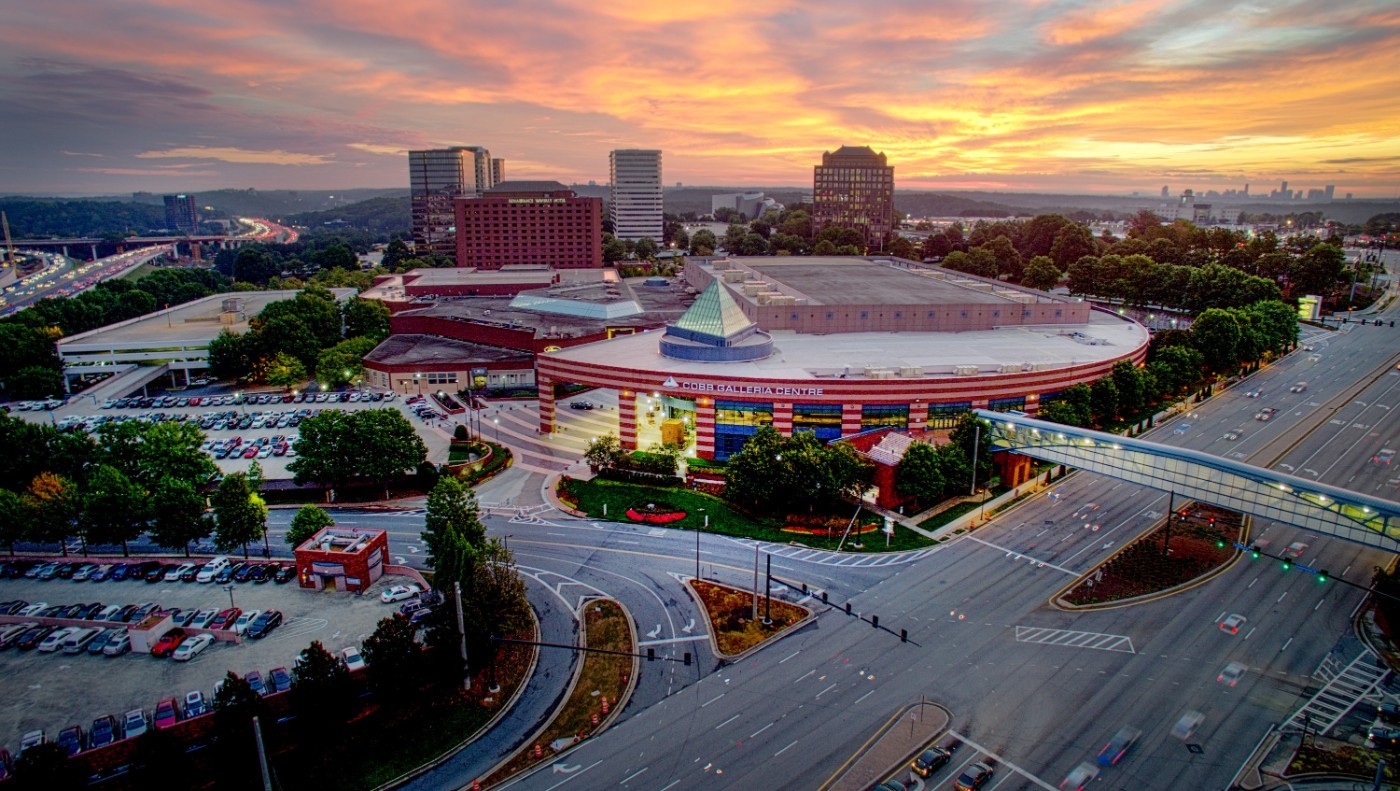 Although Cobb is officially a neighborhood of Metro Atlanta, it straddles the region and offers a remarkable variety of things to do. Anyone seeking excitement should visit Six Flags over Georgia, which reopens in the fall for Fright Fest and the winter for Holiday in the Park.
Even amid such nonstop entertainment, Cobb's culinary scene manages to compete. Check out The Battery, one of the coolest new developments in the city, for a place that offers both food and entertainment.
6 – Buckhead
Atlanta's Buckhead neighborhood is undoubtedly the most opulent. Lenox Square is the go-to mall destination for everyone from locals to tourists to famous people.
The Reservation-only Cocktail Lounges and The all-you-can-eat brunch at Local Three are renowned across Buckhead.
As far as the nightlife is concerned, two places that are essential to Buckhead's nightlife are Hole in the Wall and Himitsu.
For a younger crowd, Hole in the Wall is a very well-liked club, and Himitsu, a Japanese craft cocktail lounge that accepts reservations only, literally translates as "secret" in the language.
7 – Downtown
The World of Coca-Cola, The Atlanta Marriott Marquis, and The Georgia Aquarium are all located in downtown Atlanta. Trains run in all directions from the Five Points MARTA station.
Dos Bocas is one of Atlanta's best restaurants right now, so stop by for their Tex-Mex and Cajun dishes. After hours, you can take a scenic ride on the SkyView Ferris wheel for a nighttime view of Atlanta.
Wrapping up
Atlanta is known for its history, diverse culture, and mind-blowing architecture. We've tried to make it easy for you to shortlist Atlanta's hipster neighborhoods where you can shop, eat, explore the history, and enjoy every minute of the trip endlessly. Happy vacations from Happy Houses Cleaning Services!
Contact us at 1-404-348-4727 for quick quotes, and bookings!
Is House Cleaning An Exercise  You don't have to be extreme to be healthy, just consistent. Being a working man or woman, you are already occupied with so many things, and you can't manage your workout, going to the gym and doing exercises. But by cleaning your home,...
read more
For Any Information/Query Feel Free to Contact Our Team!